Looking for Auto Glass Repair Seattle residents? Auto Glass Solutions is the right auto glass repair company for you! There are only a few things that truly matter to you when you are looking for an auto glass company:
Response Time
Quality
Price
Response Time — Our auto glass repair company has very fast response times because we know it is important to you to have your auto glass repaired quickly. We can come to your location and fix your cracked, chipped, or broken auto glass on location. Keep in mind that your auto glass will still need time to set ever after we have installed a new windshield. The average wait time after a windshield installation is around 2-4 hours. When you need auto glass repair Seattle, call us we really do have some of the fastest response times you will be able to find.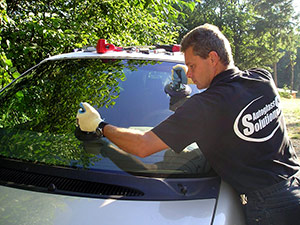 Quality — Since the year 2000 Auto Glass Solutions has continuously kept high standards. We have always followed Auto Glass Replacement Safety Standards Council practices and procedures. The quality of service that we provide to our customers determines our reputation as a company. We truly understand that the quality of service we provide means everything. If there is ever a problem with a windshield installation or windshield repair all you have to do is call. We have a lifetime warranty on all windshield installation and repair work that we have done. If there is any type of leak or defect with the auto glass our auto glass company will fix the problem. We value your feedback. We are always looking to improve our level of services and the only way we can do that is with your feedback. We have always managed to keep a great online reputation as well as a great reputation within the Seattle community. You can call us anytime to schedule your appointment.
Price — We have some of the best auto glass repair prices in Seattle. However we will never sacrifice quality of service or the auto glass we use so we can lower our rates. Our goal has always been to provide people in Seattle with the lowest prices on auto glass repair and make it an easy process. We have extensive experience working with insurance companies too which can make the entire process move much more fluidly.
We hope that you will give Auto Glass Solutions an opportunity to earn your business. Call 1-206-257-2244 Today.